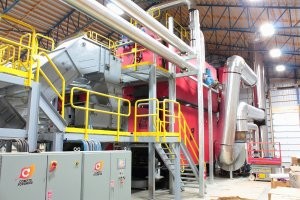 Biomass boilers from Compte-Fournier include units that accept wood and agro-pellets, wood chips, byproducts and other processing waste, and range in power output from 200 to over 11,000 kW.
Units offer very high efficiency and high power modulation, are fully automated and are ideal for urban areas, institutions and industrial applications.
These systems are automated, including power, lighting, sweeping, and removal of ash and soot. Units for the production of superheated water and superheated air are also available.
Company info