VIGIA introduces line of automatic tire pressure systems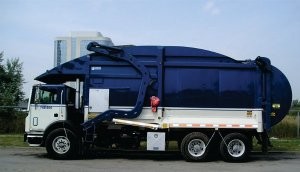 VIGIA Canada's new line of automatic tire pressure systems integrates tire inflation with existing fleet telematics solutions. Users can now access information on the status of the Vigia Automatic Tire Pressure System anywhere in the world, on any computer or mobile device.
The VIGIA NM343 display module generates the digital information that is transmitted via its interface to the existing vehicle's satellite module and ultimately to the user's telematics software, and its compact and easy to read digital display allows for a simple and aesthetic installation in any truck cab.
The VIGIA Automatic Tire Pressure System virtually eliminates the need for costly road service calls and expensive down time. If a tire has been punctured, NM343 will continue to inflate that tire and, at the same time, let the driver know what is happening.
According to VIGIA, improper inflation accounts for 80 percent of retread separations, cuts, bruises, flats and blowouts, and says under inflation of only five psi reduces tire life by a shocking 25 percent. For every psi of under inflation, a vehicle consumes 0.8 percent more fuel.
VIGIA also points to the fact that under inflated tires are a major cause of truck accidents on Canadian highways. Proper inflation is the most important requirement for maximum tire safety. Correct tire pressure provides proper sidewall flexing and safe operating temperature of the tires. Under inflation becomes an especially serious problem when the inside tire of a set of duals begins losing pressure. In some cases, both tires can fail, with very dangerous consequences.