X-MET7000 handheld XRF analyser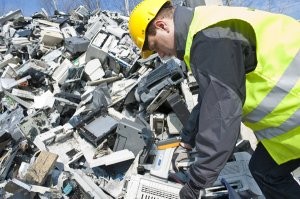 Oxford Instruments' X-MET7000 is designed to deliver faster than ever results for materials analysis, verification and screening. This unit has a totally new, fast user interface, new reporting power and extended battery life for all day materials analysis.
The X-MET7000 is designed for professionals requiring the ultimate in analytical accuracy in applications including scrap sorting, e-waste (RoHS / WEEE compliance), treated wood recycling, drywall screening, precious metals analysis, PMI, and for metals and alloys. This technology is offered with a choice of calibration packages tailored for a wide range of materials screening applications, and can be loaded with a totally flexible and unique selection of analysis methods to meet even the strictest compliance regulations.
The new design offers an improved, intuitive and easy-to-read graphical user interface, and units are easy to learn and operate, even with gloves on. Other key features include a bright and high contrast 4.3-inch Blanview transmissive LCD touch-screen, for optimal outdoor viewing, even in direct sunlight, and a user-interface that is available in 13 languages.