Scrapyard recycling software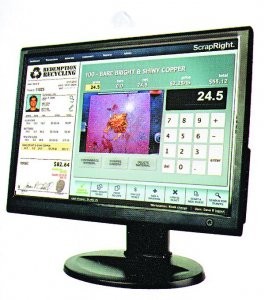 ScrapRight recycling software is specifically designed to allow scrapyard owners and operators to manage daily business concerns, including the threat of internal/external theft, inventories, employee errors and compliance.
ScrapRight is designed with an intuitive, easy to use interface that guides users through the ticketing process, ensuring data is gathered quickly, and with low chance for error. An onscreen ticket is displayed as users perform transactions, and built-in rules in the software "kick in" when a material has compliance requirements assigned to it. Visual cues show on the screen when a ticket is either in- or out-of-compliance, and the software produces reports and performs automatic uploads of data.
This software automatically creates editable customer files. It also processes customer and material drivers licenses, images, digitally captures thumbprints and signatures, and handles delay payments, reporting, and scale integration. ScrapRight www.scrapright.com