Tapered trailer with self-unloading floor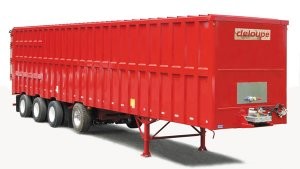 Manufactured by Quebec-based Deloupe, these new tapered refuse trailers with live floors are built to carry a large amount of material per day. The tapered design makes storage space larger without adding weight to the trailer, thus allowing users to save on time and fuel. Up to 53 feet long, these trailers' durable all-steel monocoque structure is strong enough to transport rough and heavy material without sustaining damage.
The Deloupe tapered refuse trailer is available with three, four or five axles, the option of a self-steering axle, and either a Hallco live floor or Keith walking floor. These trailers come with a wide range of customization options, as well as a choice between a rigid roof, a hydraulic removable top (flip top), and tarp, net or screen. With non-rigid roofs, a row of horizontal extrusions is added to maintain the same wall strength. Deloupe
Related Articles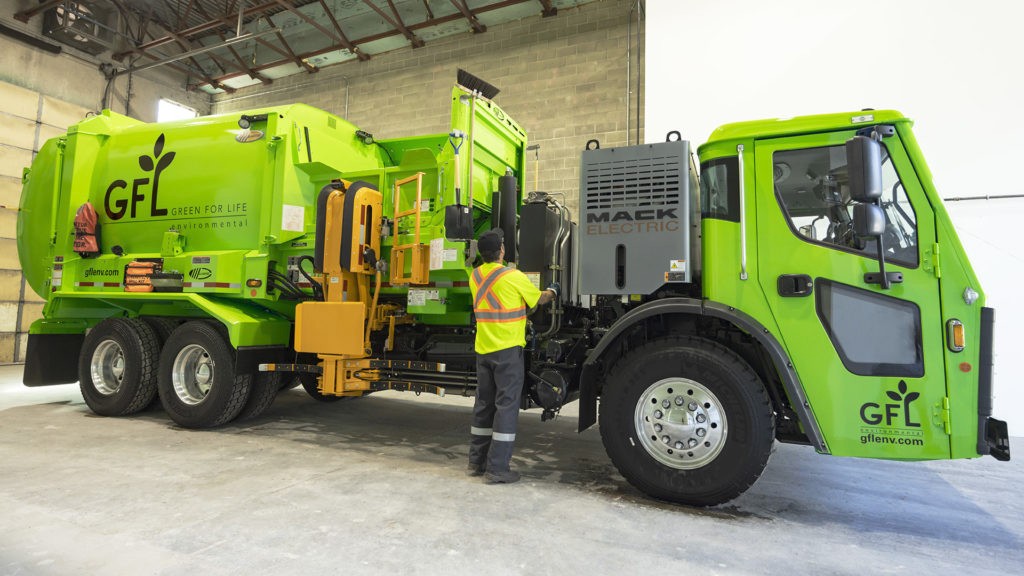 GFL's first fully electric collection truck begins operation in Squamish, B.C.