On-board GPS System adds upgradeable, RFID-ready functionality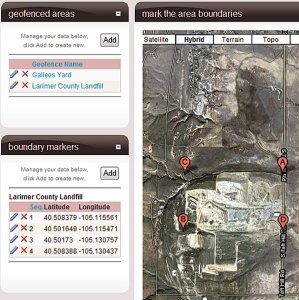 The newly released Rtrac on-board system from Routeware is designed as an entry-level solution for waste haulers who need real-time vehicle tracking combined with RFID technology – and an upgrade path to full on-board computing. Rtrac is an excellent companion for fleets already equipped with the Routeware system, uses GPS to track vehicle location, speed, and heading, and transmits that information back to an office in real-time. Employees can observe their fleet's position with mapping tools that include animated route playback and full "breadcrumb" trail visibility.
"Rtrac is an exciting new platform that enables haulers to right-size the deployment of technology to their budget," commented Robert DeKoning, President & CEO of Routeware.
More than a simple GPS system, Rtrac records longitude and latitude of every front fork or sideloader arm movement, and haulers can geofence any area on a map to determine when a truck enters or leaves the area. This technology is also RFID-ready, making it ideal for applications in residential collection, cart delivery, service and repair vehicles, and a range of others.
Rtrac is fully upgradeable and scalable to Rcore, Routeware's tough, rugged on-board computer that tracks driver pick-up activity on a customer-by-customer basis. All of Rtrac's hardware and software is used when upgrading to Rcore, preserving a hauler's investment and dramatically shortening the learning curve of both drivers and staff.
According to Routeware, fleets running a combination of Rtrac and Rcore have the ultimate flexibility of verifying route compliance, RFID automated service verification, and instant fleet location capability.
"Our company was founded on a commitment to innovation that meets the challenges waste haulers face every day," DeKoning said. "Rtrac continues that tradition by delivering the flexibility, value, and return on investment haulers expect from everything they buy."