Scrubbers licensed for power plant use
Shell announced that its Cansolv Technologies Inc. subsidiary (Cansolv) has signed an agreement with Beijing Guodian Longyuan Environmental Engineering Co., Ltd. (GDLY) to license a CANSOLV SO2 Scrubbing System for a new 1.2 GW coal-fired power plant to be built by China Guodian Corporation at Duyun in Guizhou province, P.R.C.

The CANSOLV SO2 Scrubbing System, a proprietary technology of Cansolv, will be used to remove sulfur dioxide from the power plant's flue gas. Cansolv will also supply GDLY with engineering services and its unique SO2 absorbent.

The CANSOLV system is a regenerable technology that captures more than 99.9% of SO2 emissions. It is highly flexible and used in a broad range of industrial applications. The high purity of the captured SO2 makes it ideal for conversion into sulfuric acid, and in Duyun, this will provide further value through its use in a local fertilizer plant.

By selecting the regenerable CANSOLV system, GDLY can avoid more than one million tonnes per year of landfill produced from conventional non-regenerable systems, which utilize a once-through absorbent that cannot be reused and therefore generates effluent streams. A regenerable desulfurization technology can reuse an absorbent by recycling it through the system over and over again, resulting in less waste and cost savings without the need to restock.

GDLY is a leader in the implementation of flue gas desulfurization (FGD) technologies in the Chinese power sector and is a subsidiary of China Guodian Corporation, one of the top producers of electrical power in China.

"We are delighted to work with Guodian Longyuan in this first deployment of a regenerable FGD system in the Chinese power sector," said Steve Bryce, President of Cansolv. "This use of Cansolv's technology by GDLY will enable Guodian to meet tightening local air quality standards as they increase the availability of electricity to consumers in Guizhou."

Liu Hanqiang, Vice General Manager of GDLY, commented that "GDLY, as the major force on behalf of China Guodian Corporation in the FGD market, is committed to integrating regenerable desulfurization technology in the Chinese power sector. Our selection of a Cansolv system for SO2 capture at Duyun power plant is a highly significant moment for both GDLY and Cansolv, and shows that desulfurization technology in China is entering a new era."
Company info
Related Articles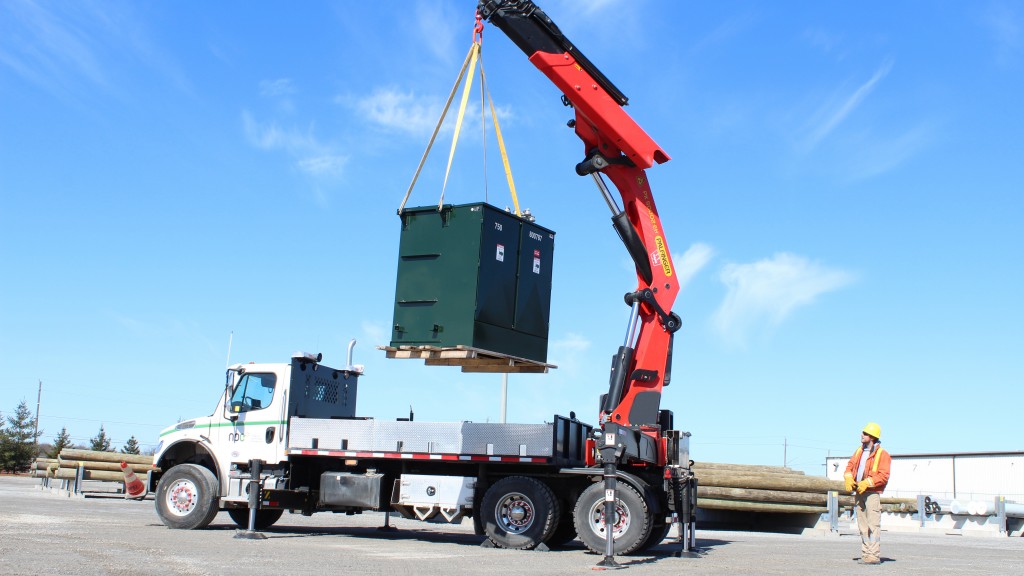 Palfinger appoints Ismael Daneluz as North American vice president of sales and service