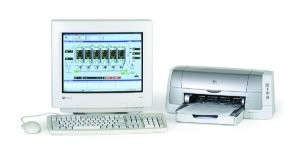 FilterWare for baghouses and other types of fabric filter dust collection systems such as pulse jet cartridge collectors enables improved process control, maintenance planning and automated EPA reporting turn-key compliant to 40 CFR 63 while simultaneously providing plants with other return on investment capabilities such as reduced operating costs and down time prevention. The software provides process control and visualization, report generation and remote services. The software interfaces with the company's range of diagnostic baghouse controllers, intelligent pulse jet timers, particulate monitors and filter leak/broken bag detectors as well as third party instrumentation and controls. Stand alone and plant-wide systems are available. Other benefits include greater productively from personnel.
More from Environmental
It's harder than ever to get clean paper. But we've been successfully sorting paper on the front end with optical sorters since 2005. Why have we been so successful? Because we know it's not JUST about the optical. We focus on your entire operation, so you make the most of your fiber line. Is your optical sorter living up to its potential? Call us at 203-967-1100 for a free system evaluation.