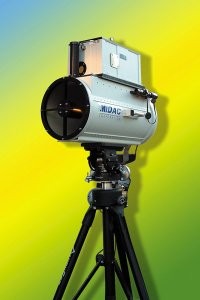 The MIDAC open path FTIR Air Monitoring System is compact, versatile, and rugged. Designed to detect, identify and measure a wide range of key contaminants simultaneously, it has been used in many different configurations to address a diverse list of applications. Analysis is onsite through a continuous sampling path of up to 1000 metres. Each system includes a rugged, sealed 0.5 cm-1 resolution interferometer equipped with a choice of beamsplitters and detectors. The analyzer is coupled to a control PC via standard ribbon cable or long-range fibre-optic link.
More from Environmental
It's harder than ever to get clean paper. But we've been successfully sorting paper on the front end with optical sorters since 2005. Why have we been so successful? Because we know it's not JUST about the optical. We focus on your entire operation, so you make the most of your fiber line. Is your optical sorter living up to its potential? Call us at 203-967-1100 for a free system evaluation.