2011 Tire Industry Association conference ends on a high note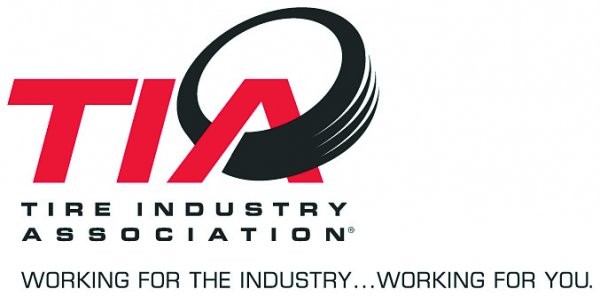 According to the Tire Industry Association (TIA) their recently completed OTR (Off-the-road) Conference was a complete success, with over 400 in attendance. Held February 16-19 in Miami, Florida, experts from Michelin, Bridgestone, Techking, Titan, Yokohama and Other Leading OTR Companies provided attendees with in-depth look at all aspects of the OTR market.
At the conference attendees heard from six of the largest retreaders in North America, who provided them with a brief look at their companies and how they are using technology to produce the highest-quality OTR retreads in the history of tires. Harvey Buhr with Hitech demonstrated how his eco-friendly pyrolysis process can turn scrap OTR tires into usable products and energy such as carbon, oil, gas and steel.
Other highlights of this year's conference included an outlook on the OTR tire market for 2011, including industry numbers, from Michelin North America's Bruce Besancon. While he predicted some growth in the economy, he cautioned attendees to expect another tough year in the housing market with more price increases to offset skyrocketing natural rubber prices.
Bridgestone's Shawn Rasey gave a stirring keynote address that emphasized the constant changes that attendees can expect given the current state of the industry, and senior executives from Bridgestone, Michelin, Techking, Titan and Yokohama answered questions from the audience in the OTR Tire Manufacturers Panel.
"2011 was the 56th year we held the OTR conference, and it's abundantly clear that each year just keeps getting better and better," said TIA Executive Vice President Roy Littlefield. He went on to say, "With 443 attendees from 16 countries and 36 states in attendance, in addition to sessions led by the top experts in the OTR tire sector, it's quickly becoming apparent that the TIA OTR Conference is the 'go to' OTR tire event in the world."
The 2012 OTR Conference will take place February 15 - 18, 2012 at the Westin Mission Hills Resort & Spa in Rancho Mirage, CA. The TIA is an international association representing all segments of the tire industry, including those that manufacture, repair, recycle, sell, service or use new or retreaded tires, and also those suppliers or individuals who furnish equipment, material or services to the industry.
For more information, visit www.tireindustry.org or call 800.876.8372.