Project opportunities in demolition increasing
National Demolition Association points to improvements for 2011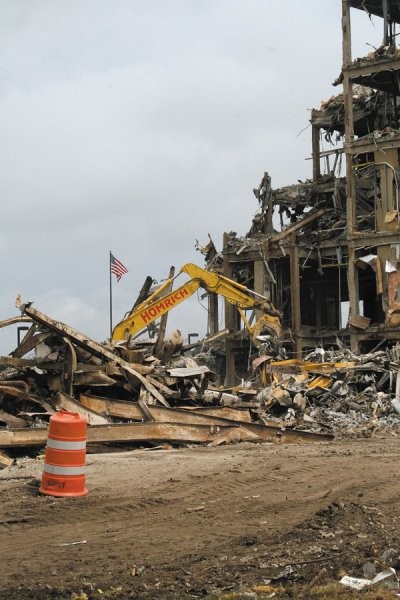 A 2010 survey of member companies of the National Demolition Association reveals that there is a slow improvement in the dynamics of the demolition industry.
In answer to the question "Are you seeing any change in the volume of demolition project opportunities and jobs to bid in your market?" 41 percent of the survey respondents said yes, 25 percent said no, while 35 percent said they are still not sure.
In response to the question "Has the [U.S.] federal government's $787-billion stimulus program, approved [in 2009] had any effect on the market of demolition services in your area?" 33 percent of the respondents said yes, while 44 percent said no and 20 percent were not sure.
"These numbers are no surprise," said Michael R. Taylor, executive director of the National Demolition Association. "So much of our work flows from activity in the construction industry, and it takes a little more time for us to benefit from an upturn in that industry. We're optimistic that we'll steadily feel the improvement as [2011] progresses."
The National Demolition Association is a non-profit trade organization representing 1,000 U.S. and Canadian companies, and many international firms that are involved in demolition and construction debris recycling.
The 38th Annual Convention of the National Demolition Association will be held from March 5th through 8th, 2011 at The Mirage Hotel.
www.demolitionassociation.com.